Client: Acrolinx
Project: Website
Link: www.acrolinx.com
Categories: Identity, Design, Development, Web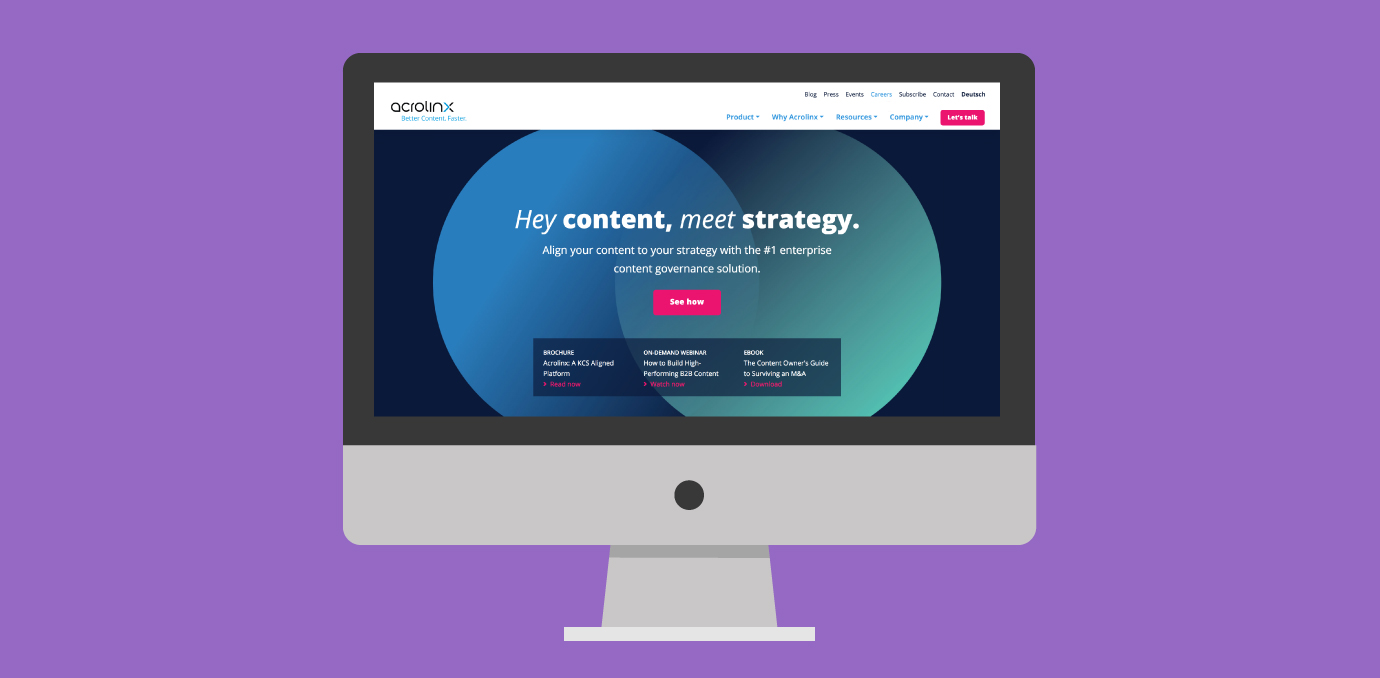 Acrolinx is a cutting-edge, AI-based software for content creation and optimization. I conceived the new visual style and color palette, as well as the flexible and modular layouts, and I set up the whole thing as an easy to update and fully custom Wordrpress website. I continuously implement new layouts and styles according to the customers' needs.
Software: Sketch, Photoshop, Illustrator, WordPress, AptanaStudio
Languages: HTML5, CSS3, PHP, Jquery